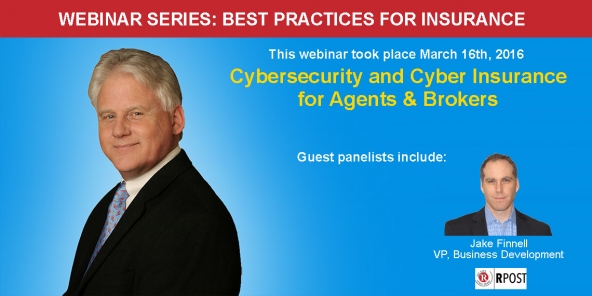 This webinar focused on cybersecurity and cyber insurance for agents and brokers. Cyber-insurance policies offer liability coverage against claims by third parties, and first-party coverage protecting against losses suffered by the insured. However, the specific terms and conditions of cyber policies can vary greatly. Before considering a policy, insurance agents and brokers should understand their specific risks and how they can reduce these risks. This 45 minute webinar will help you understand:

Specific risks of cybercrime & hacking for agents & brokers

Latest privacy regulations and how they are being enforced locally and nationally

Easy ways to reduce the risk of hacking


Summary of the best cybersecurity insurance options
On Demand Webinar: View Immediately!